SORGHUM LEAVES (WAAKYE LEAVES)
Sorghum leaves, also known as waakye leaves, are a type of grass common in Africa and used in cooking in certain countries, especially Ghana, for cooking several dishes. Waakye, a very popular Ghanaian dish, is named after this plant. Waakye is a combination of beans and rice, cooked with dried sorghum leaves to give it a distinct burgundy colour and flavouring.
These leaves contain essential nutrients such as vitamins and minerals. Extracts from the leaves incorporated in many herbal preparations due to their numerous health benefits. It contains antioxidants the body needs to improve immunity against diseases.
If you are looking for a healthy ingredient for a plant-based diet, sorghum or waakye leaves are a very healthy and good option as they provide energy-producing nutrients as well as develop the immune system.
shrsl_ShareASale_liveWid_Init(48697, 3380723, 'shrsl_ShareASale_liveWid_mediumRectangle_populate');
Health benefits of waakye leaves
Antioxidant
Waakye leaves contain high amounts of antioxidants which prevent the formation or development of diseases- they inhibit chemical reactions that can produce free radicals that may change the DNA of cells. As a result, cancer development can be reduced, if not prevented.
Also, during injuries, antioxidants speed up the healing process of the affected body part.
Waakye leaves are Rich in fiber
Waakye leaves are very high in fiber and, hence, help in improving digestive health. Having fiber in your diet ensures the free flow of bowels and prevents constipation. According to Everyday Health, fiber decreases the rate of hemorrhoids, and diverticula and keeps cells healthy in the colon.
Detoxification
The body is exposed to a lot of toxins every day and toxins must not be left in any cell at the end of the day. Consuming sorghum leaves is an excellent way to naturally detoxify the body. Toxins such as heavy metals, chemicals from over-processed foods, pollutants, and synthetic materials need to be flushed out.
Weight loss
Drinking the juice from waakye leaves is an excellent way to reduce weight and ensure a healthy lifestyle. They are a non-fat option for your diet.
Blood booster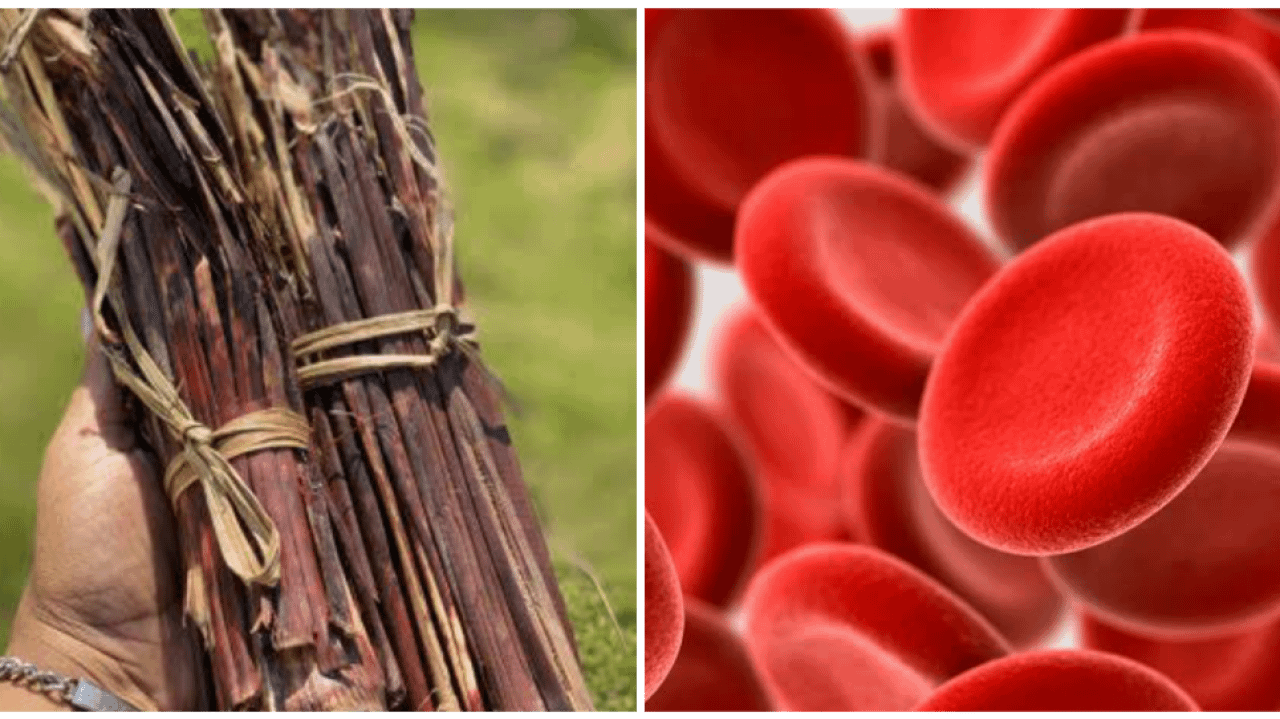 Waakye leaves are rich in blood-level boosters such as iron, zinc, magnesium, and copper. They improve the production of red blood cells and hormones.
Bone health
Magnesium plays a vital role in the general well-being of our bones. Waakye leaves contain this nutrient. Waakye leaves maintain bone mass and strength, and regulate nerve function and muscles.
Gluten-free
Sorghum leaves are gluten-free and are ideal for individuals allergic to gluten or who want to enjoy gluten-free meals.
Regulates blood sugar level
Waakye leaves in your meals help to reduce the effects and symptoms of diabetes by managing or reducing blood sugar levels.
Natural and safe food colorant/additive
Waakye leaves give a distinct burgundy colour when incorporated into all meals, not only in waakye.
Consumption of waakye leaves
Several processed and unprocessed forms of the leaves are available such as powder, capsules, herbal tea, concentrated extract, or the leaves dried and sold.
You can also take it as a drink by allowing the dried washed leaves steep in boiling water. In its preparation in meals, like waakye, it is simply added to the cooking process.